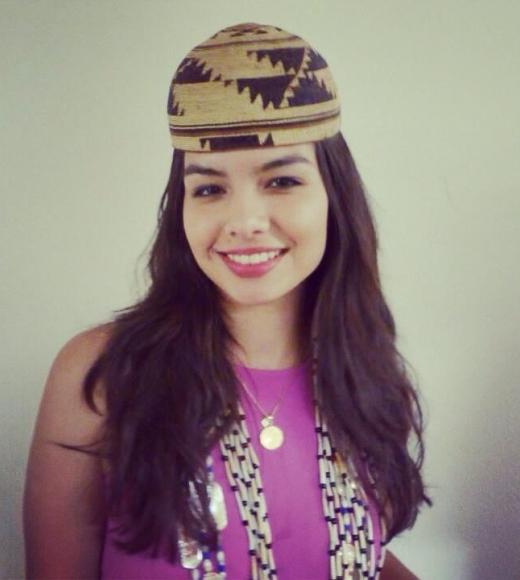 Position Title

Ph.D. Student
Bio
M.A., Public History, California State University-Sacramento, 2014.
Thesis: "Stories of the River, Stories of the People: Memory on the Klamath River Basin"-Museum Exhibit and Oral History at the CSUS Anthropology Museum.
B.A., History, Humboldt State University, 2010.
Research Interests: Environmental justice, human rights, and social justice in Native American communities. Indigenous environmental history/ policy in the U.S. and California. The history of land use and environmental planning in disadvantaged, rural and tribal communities. Public history and cultural resources management as activism.
Presentations:
-  "NO AMOUNT OF STALLING" Indigenizing Environmental Justice Policy on the Klamath River Basin," 2016 California Indian Conference. San Diego, San Diego State University, California: October 2016.
-  "Documenting our Past, Remembering our Future," Indigenous Activism and Public History in California," Western Association of Women Historians with Yvette Tuell (University of Utah) & Ren Freeman (University of Oklahoma). Denver, Colorado, May 2016.
-  "Rediscovering the Hidden Past:  Advocating for Historically Marginalized Groups," National Council for Public History (NCPH) Conference with Melissa Schultz & Harvey Long (University of Wisconsin-Madison). Baltimore, Maryland, March 2016.
 -   "This is our home, this is our land," Exhibition, memory, and activism in High Country and the Klamath River Basin," Presentation with the Environmental Justice Panel at Western Lands, Western Voices: The American West Center at 50 symposium, Salt Lake City, Utah, September 2014.
Publications:
-  "Documenting Our Past, Remembering Our Future: Lyng, the Klamath River Basin, and Indigenous Memory in Environmental Justice." New Voices in California Indian Studies: Peer Reviewed Edited Anthology (Forthcoming).
-   "Living Heritage: Tribes, Preservation, and a View from the Rising Generation." Office of Historic Preservation (OHP) Newsletter, Summer 2016.
-  "Contemporary Jewelry and the "Vanishing Indian".  Northwest Coast Regalia Stories Project. August 2014, web.
Link to CV:  http://brittaniorona.weebly.com/curriculum-vitae.html