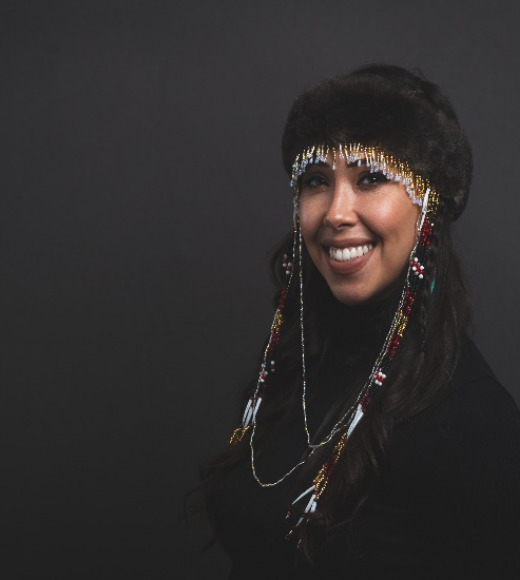 Bio
Haliehana 'Alaĝum Ayagaa' Stepetin (Unangax̂)
BA, International Studies. University of Alaska Anchorage, 2016
MA, Cultural Studies. University of Washington Bothell, 2018. Thesis: Indigenous Futurity: Unangax̂ Dance for the Next 10,000 Years.
Fellowships, Grants, Awards:
UC Davis Dean's Distinguished Graduate Fellowship, UWB and T-Mobile Equity and Inclusion/Create the Change Award, UWB Interdisciplinary Arts and Sciences Merit Scholarship, The Aleut Foundation Graduate Award.
Presentations:
"Passing: Performing White Scholarship," Seditious Acts: Graduate Students of Color Interrogate the Neoliberal University Conference, April 2017. "Saahmlatil: Gathering Eggs," Performance, Alaska Native Studies Conference, April 2016.